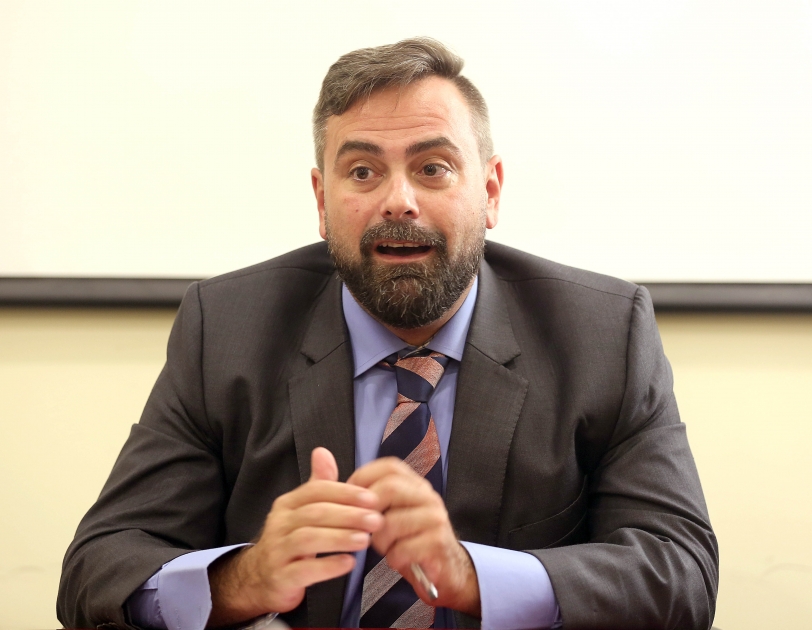 In line with Dubai's Carbon Abatement Strategy, UN approved CDM projects undertaken by the emirate has achieved an emissions reduction of 419,500 tCO2 in 2016. According to Dubai Carbon, the low-carbon economy enabler, the savings achieved is equal to AED 5,080,564 in monetary terms.
This was attained through Dubai 13MW Photovoltaic Plant, DEWA Energy Efficient Chillers-...
7 Published By -
eyeofriyadh.com
- 2017.01.11. 12:54
Related Posts
In the last 2 hours
Alibaba dives into mass marketing with reported $800 million Olympic sponsorship deal japantimes (Today) - Alibaba Group Holding Ltd.'s deal to sponsor the Olympic Games through 2028 is said to be worth $800 million, according to a person familiar with the matter. The agreement, the...
Older News
Athletics-Ethiopians sweep Dubai Marathon as Bekele retires dailymail.co.uk (Today) - By Alexander Cornwell DUBAI, Jan 20 (Reuters) - Tamirat Tola led Ethiopia's clean sweep at the Dubai Marathon on Friday after men's pre-race favourite Keneni......
Can Dubai company cut workers' salaries to cover health insurance costs? thenational.ae (Today) - The employer may be trying to reduce staff salaries to Dh4,000 a month so that they can use the Essential Benefit Plan, a basic but cheap policy offered by nine...
Singapore's first hypercar will be an all-electric carbon-fibre machine Mashable (Today) - Singapore has unveiled its first all-electric hypercar, a sleek work of engineering that it plans to exhibit in a couple of months at a global motor show.The 1,500-horsepower Dendrobium from...
UK spent $207 mln on failed carbon capture initiatives -watchdog dailymail.co.uk (Today) - LONDON, Jan 20 (Reuters) - Britain spent 168 million pounds ($207 million) on two failed initiatives to help to fund carbon capture and storage (CCS) technol......
Saudis welcome Kingdom's entry into the wind age arabnews.saudiarabia (Yesterday) - Author: RASHID HASSANFri, 2017-01-20ID: 1484868771867570600RIYADH: Saudi Arabia, expecting to diversify energy sources in line with plans established under Vision 2030, officially entered the wind power age with the commissioning of its first...
I Blasted Across A Frozen Lake In The Most Insane Mini On The Planet deadspin.com (Yesterday) - Just 18 hours before I had been sunning myself on a beach in Miami. But now, on precious little sleep, I found myself north of the Arctic Circle, frozen and...
Bernie Sanders Can't Get Rick Perry To Admit Climate Change Is A Crisis huffingtonpost (Yesterday) - For at least the third time this week, Sen. Bernie Sanders (I-Vt.) pressed a nominee of President-elect Donald Trump to admit global warming is a crisis.But Rick Perry, nominated to...
Saudi Arabia crude exports rise to 8.258 mln bpd in Nov - JODI dailymail.co.uk (Yesterday) - DUBAI, Jan 19 (Reuters) - Saudi Arabia's crude oil exports in November rose to 8.258 million barrels per day (bpd) from 7.636 million bpd in October, officia......
EU grants Zambia $69 million for energy projects reuters.environment (Yesterday) - LUSAKA (Reuters) - The European Union (EU) has given Zambia about $69 million to expand electricity supply in the continent's second biggest copper producer, which faces a power deficit that...
Solar energy costs to see record lows in 2017 gulfnews (Yesterday) - Enough investments available for UAE's $600b transition to 44% clean energy by 2050, Dubai Carbon CEO says...
Volkswagen's Ex-CEO Denies Prior Knowledge of Emissions Cheating wsj (Yesterday) - Martin Winterkorn, Volkswagen's former chief executive, denied having any personal knowledge of the German car maker's diesel-emissions cheating in his first major public appearance since the scandal broke in September...
Here's how Trump's Secretary of Treasury nominee got to be so wealthy usatoday.money (Yesterday) - Steven Mnuchin's net worth could be as high as $400 million.       ...
Dubai Properties delivers over 3000 units in 2016 eyeofriyadh.com (Yesterday) - Dubai Properties (DP), a leading Dubai-based real estate master developer and asset manager known for renowned destinations across the Emirate, concluded 2016 with a successful handover over 3000 units, supporting...
Swiss voters to decide on energy strategy swissinfo (Yesterday) - Voters will have their say on Switzerland's new energy strategy that would phase out the nation's five nuclear power plants over the next several decades. The Swiss People's Party on...